ABOUT US
Mission: To be a center of international excellence in teaching, research, culture and extension, recognized by society.
The São Carlos School of Engineering (EESC in Portuguese) was founded in São Carlos, a medium-sized city in São Paulo State, in the second half of the 20th century. The School boosted the technological and educational development of the city and became known as "The Capital of Technology". Its evolution and development led to the establishment of the other institutes that comprise the São Carlos Campus at the University of São Paulo (USP).
The São Carlos School of Engineering offers 10 undergraduate courses, whose students graduate as highly qualified engineers to meet the demands of the job market. During their undergraduate course, students have the opportunity to carry out research by doing integrated projects and extracurricular activities. The School also offers 11 graduate programs, including master's and doctorate degrees aiming to train teachers, researchers and specialized professionals.
The São Carlos School of Engineering has more than 50 research groups, promoting innovative and creative research focusing on sustainable solutions to meet the challenges presented by contemporary engineering.
Among actions led by the School are entrepreneurship initiatives, internationalization, as well as extension and outreach programs with the community.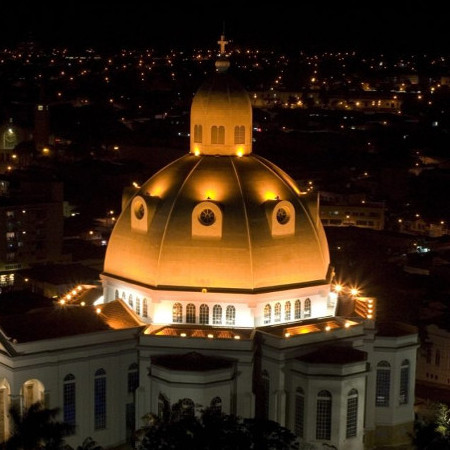 Located in the central region of São Paulo State and with a population of over 250 thousand people, São Carlos is a reference for higher education. Apart from the School of Engineering, the USP Campus in São Carlos comprises other Teaching and Research Units.

2788
Enrolled Undergraduate Students
11
Strictu Sensu Programs
871
Enrolled Graduate Students
6245
Master and Doctorate Degrees
The undergraduate courses at the São Carlos School of Engineering at the University of São Paulo are recognized for their excellence and tradition.
Throughout its history, the São Carlos School of Engineering has educated more than 10,000 professionals who are highly qualified for the job market and ready to meet the complex demands of society.
The School currently offers 490 places every academic year.
All the above courses lead to Bachelor Degrees, and are ranked top in the country.
The undergraduate courses are:
Aeronautical Engineering
Civil Engineering
Computer Engineering
Electrical Engineering - Electronics
Electrical Engineering - Energy and Automation Systems
Environmental Engineering
Materials and Manufacturing Engineering
Mechanical Engineering
Mechatronics Engineering
Production Engineering
GRADUATE PROGRAMS AND RESEARCH
Since its foundation in 1934, the University of São Paulo has played a fundamental role in advancing research in the country, whether in the scientific, technological or social fields. It is currently responsible for more than 20% of all scientific publications in Brazil. All these efforts in the pursuit of excellence contribute to the University maintaining a high standard worldwide, both in teaching and research.
The São Carlos School of Engineering is highly reputed for its creative research that aims to find sustainable solutions to the greatest challenges of contemporary engineering. It has many research groups that work in collaborative networks maintaining a high level of scientific productivity, which can be seen from the number of papers published in the main journals of international impact.
Research at the São Carlos School of Engineering can be found at all levels; in undergraduate and graduate studies, as well as extension. Moreover, the School has the following well-established graduate programs:
Throughout its history, the São Carlos School of Engineering has played a decisive role in the technological development of the region and the country.  The School excels in educating highly qualified engineers who go on to work as professionals, teachers and researchers.  The School boasts a differentiated infrastructure, which unlocks the potential for new discoveries, inventions and technologies.
The São Carlos School of Engineering has a wide range of extension and outreach programs involving faculty members, staff and students doing activities with individuals and organizations in the community.
Innovation is a key factor in terms of using technology to successfully offer products, processes or services to the market providing improved performance and benefits to users. New ideas and creative thoughts help develop innovative projects, which contribute to the country's productivity, generating wealth and employment opportunities.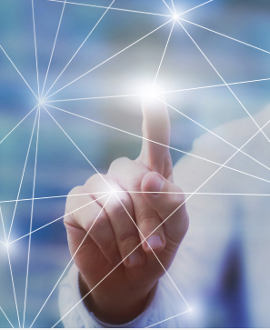 An ever-increasing global world relying on communication technologies inevitably brings people together from all corners of the earth. This helps to disseminate and bring cultures, ideas, experiences, technologies and knowledge closer together, as well as provide opportunities that positively impact international relations, and consequently people's lives. In this process, universities play a role in fostering academic and scientific cooperation between countries preparing their students, faculty members, researchers and technical staff to face global challenges, aiming to create positive impacts for society.
To meet this objective, the São Carlos School of Engineering offers opportunities to faculty members, staff and students to take part in a wide range of international academic exchange and cooperation programs. Through agreements set up with teaching and research institutions in various parts of the world, academic community members have the chance to study and work overseas and foreign counterparts are able to come to São Carlos. This encourages global vision and cooperation with international universities, companies and governments.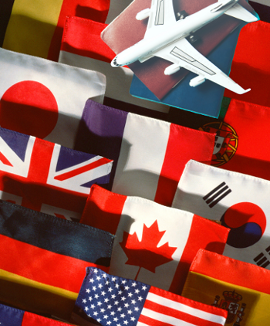 +55 16 3373-9200
+55 16 3373-9203

Opening Hours: Monday to Fri 8am to 6pm
Avenida Trabalhador são-carlense, 400
CEP 13566-590 - São Carlos - SP
Edifício E-1