Curso on-line em Gestão da Mudança pela EESC-USP
We are excited to announce the launch of our Change Management online course, offered by the Graduate Program in Production Engineering at the São Carlos School of Engineering (EESC), University of São Paulo (USP). This course provides an excellent opportunity for graduate students to acquire scientific knowledge in Change and Innovation Management.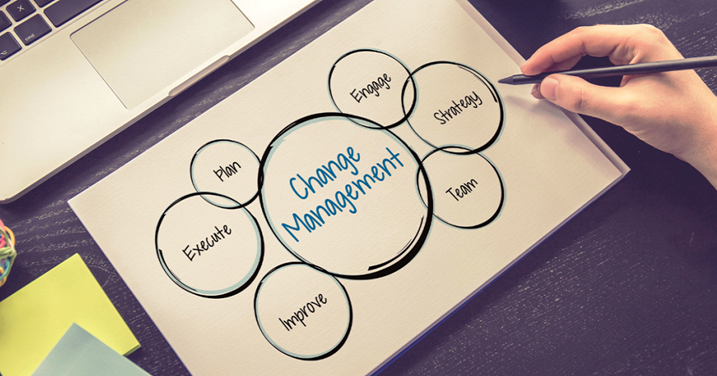 Course Details
Course Name: Change Management (SEP5835)
Semester: 2nd Semester
Target Audience: Graduate students
Language: English
Course Schedule
Duration: August 11th to December 15th, 2023
Classes: Every Friday morning 8.00 am to 12.00 pm (Brazilian time, GMT -03:00) Total Classes: 15 (always online)
Course Format and Activities
This online course combines synchronous and asynchronous activities to provide an engaging learning experience. Students will participate in pre-class readings and tasks, discussions, and team-based learning interactions. The course requires an average of 12 hours of individual dedication, including both class activities and assignments.
Course Highlights
Scientific Approach: The course is designed to provide a scientific learning experience in Change and Innovation Management, ensuring students gain a solid understanding of the subject matter. Department of Production Engineering: The course is offered by the prestigious Department of Production Engineering at EESC, USP, known for its expertise in the field. Interactive Learning: Students will engage in various activities to reinforce their learning, such as discussions, team collaborations, and practical tasks. Course Resources: A syllabus and additional information about the course can be found in the provided links. Student Testimonials: Check out testimonials and feedback students who participated in the 2020 edition of the course through the provided links.
Registration
If youre interested in joining this opportunity, we invite you to fill out the registration form. Please note that the registration period is until July 16th.
Contact Information
If you have any questions or need further information, please do not hesitate to reach out to us via email at gerolamo@sc.usp.br. You can also find more details about the course and the EESC-USP through the provided links.
About EESC-USP
The São Carlos School of Engineering (EESC) at the University of São Paulo (USP) is located in São Carlos, São Paulo. The city is known as a national center of technology and science, housing two of the most important Brazilian public universities. EESC has a strong technological orientation and offers a wide range of undergraduate and graduate programs. With its commitment to research, teaching, and outreach activities, USP is one of the best universities in Latin America and it is ranked 85 in QS World University Rankings 2024.
Dont miss out on this valuable opportunity to enhance your knowledge in Change Management! Enroll today and become a part of USPs renowned academic community.
Links:
Syllabus and additional information
Registration form
Official information for graduate students 
Outcomes of the 2020s edition
Student perception after the 2020s course
Change and Innovation Management Research Group
LinkedIn page
EESC-USP website 
USP website
QS World University Rankings 2024: Top global universities